Our area has some wonderful places to enjoy nature. Maybe you like to take a walk down the canal path or visit a local park. Perhaps you venture a little further and travel VA. No matter where you are in nature, be sure that you're being both safe and respectful.
Respect nature:
If you pack a backpack or picnic basket to take on your adventure, be sure that everything you take in, comes back out. Simple items that seem convenient such as wet wipes, fishing lines and water bottles can cause significant issues if left in the parks and natural areas because they take so long to decompose. Even an orange peel takes 2 years to disappear.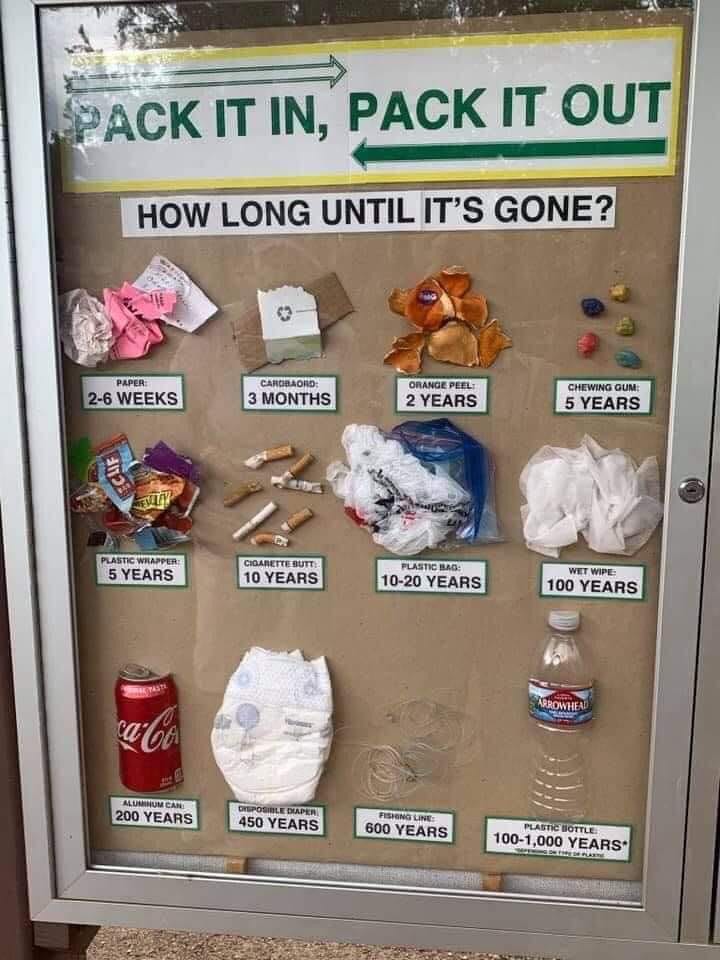 While you're out, look for ways that you can help. Beside the Rappahannock River you can find this station which provides pick-up sticks and trash bags so that you can help keep the area clean.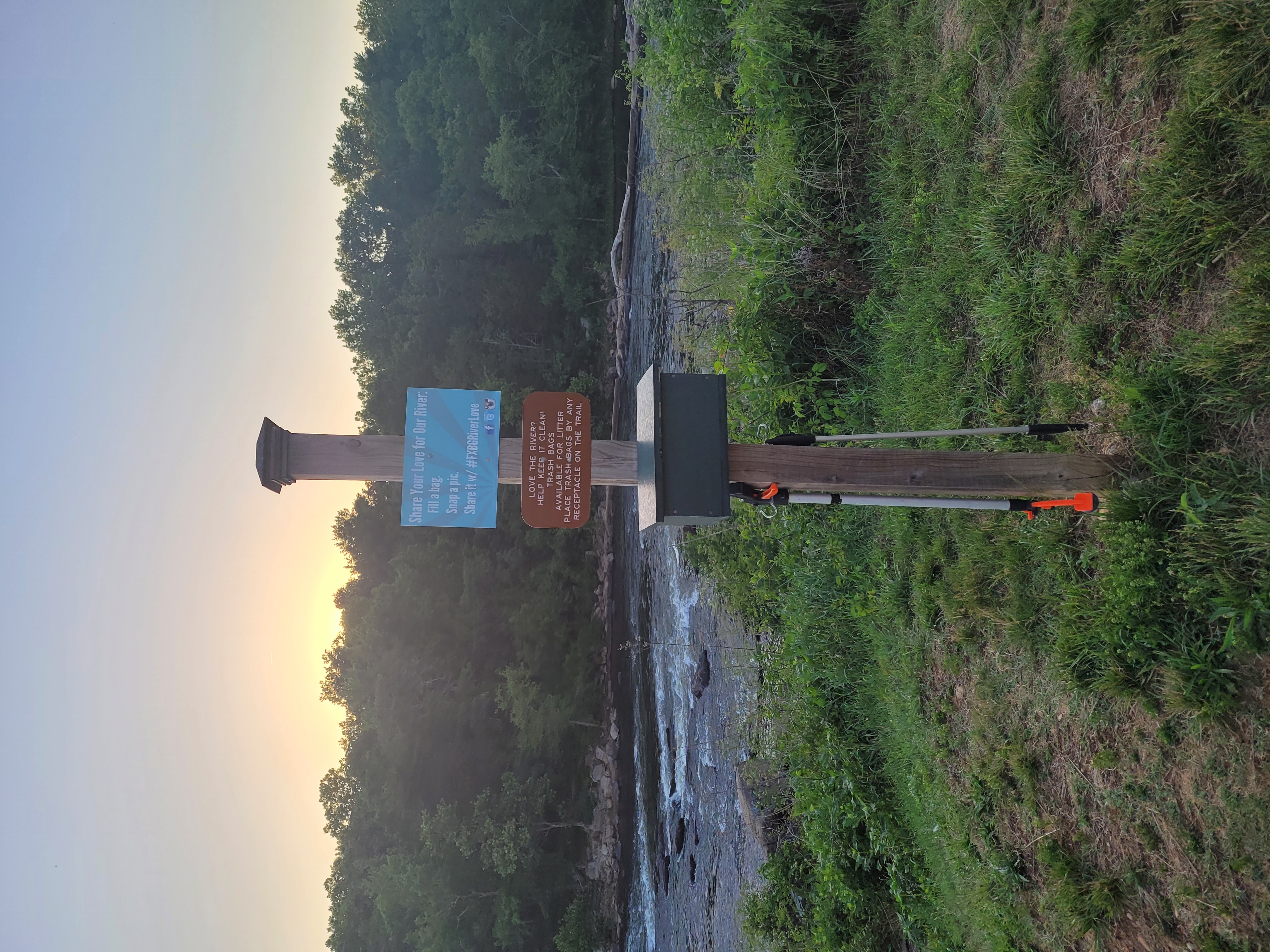 ---
If you choose to use lakes and rivers for water recreation be sure to play it safe!
The Rappahannock River has always been a popular place for locals to swim, kayak, canoe, fish and play. While the river looks calm and relaxing, you never know what is under the flat surface. The depth and current of the water change drastically throughout all parts of the river. You could be in ankle-deep water for a few feet and then drop off into water over your head. There are also areas where trees have fallen and caused strong rapids or you could trap your foot in debris. Information on swimming in the Rappahannock River can be found here.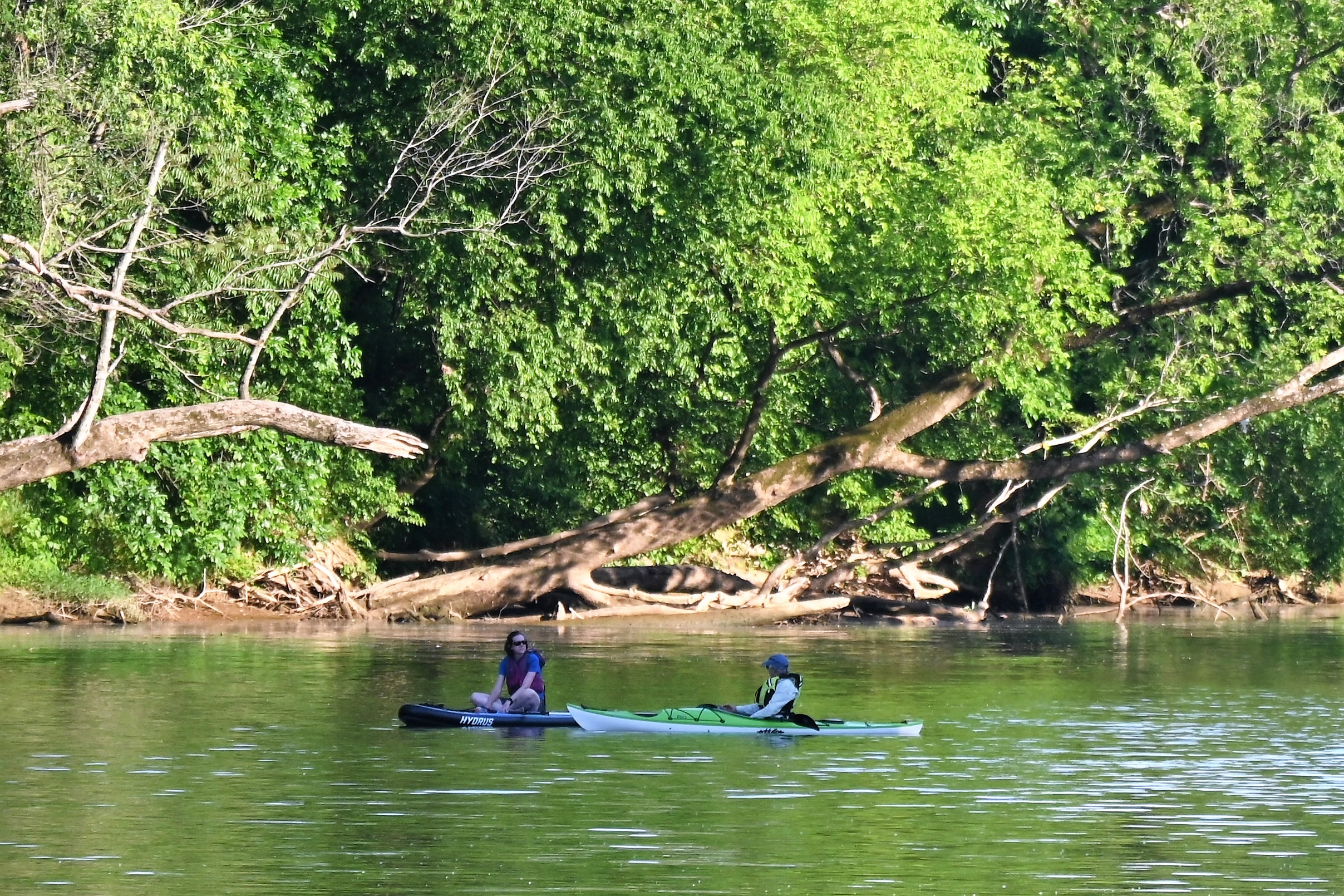 (1) Always wear your life jacket.
No matter how good of a swimmer you are or how athletic you are, there are hazards in the river that could alter your abilities.




(2)Never go alone.
It's always important for someone to know where in the river you will be going and to have someone with you in the event you need assistance.

(3) Check the water levels before going in.
There are Green/Yellow/Red markers located at entry points along the river. When the water level is yellow water recreation is unsafe and not recommended. A water level of red is too dangerous for recreation and too dangerous for rescues - do not enter the river. You can watch a video about reading river markers here. If you notice rough waters and/or floating debris, you should avoid the river as well. You can check water levels prior to leaving home on the USGS website. Remember that rain in the mountains flows downstream. Just because the weather in our area has been dry, doesn't mean the water levels are low.




(4) Check the weather.
Never go into the water during strong winds or storms.




(5) Do not dive.
You never know what is under the water. Even if you've been in the area before, conditions are constantly changing.




(6) Watch children carefully.
Children can easily get in over their heads. Never leave children unattended near or in the river.




(7) Be prepared.
Know what to do if you find yourself in trouble. Should you fall into fast-moving river water, roll yourself onto your back with your feet facing downstream, toes up. Watch for rocks and debris downstream and use your feet to keep yourself away from them. Be careful trying to stand up as swift moving water could catch your feet in underwater debris and push you under.
If you find yourself at the river with someone who is struggling to swim, you should (1) Call 911 (2) Throw something to them but don't go in after them. If they are in an unsafe situation you are likely to put yourself in the same situation and cause the need for two rescues instead of one.






---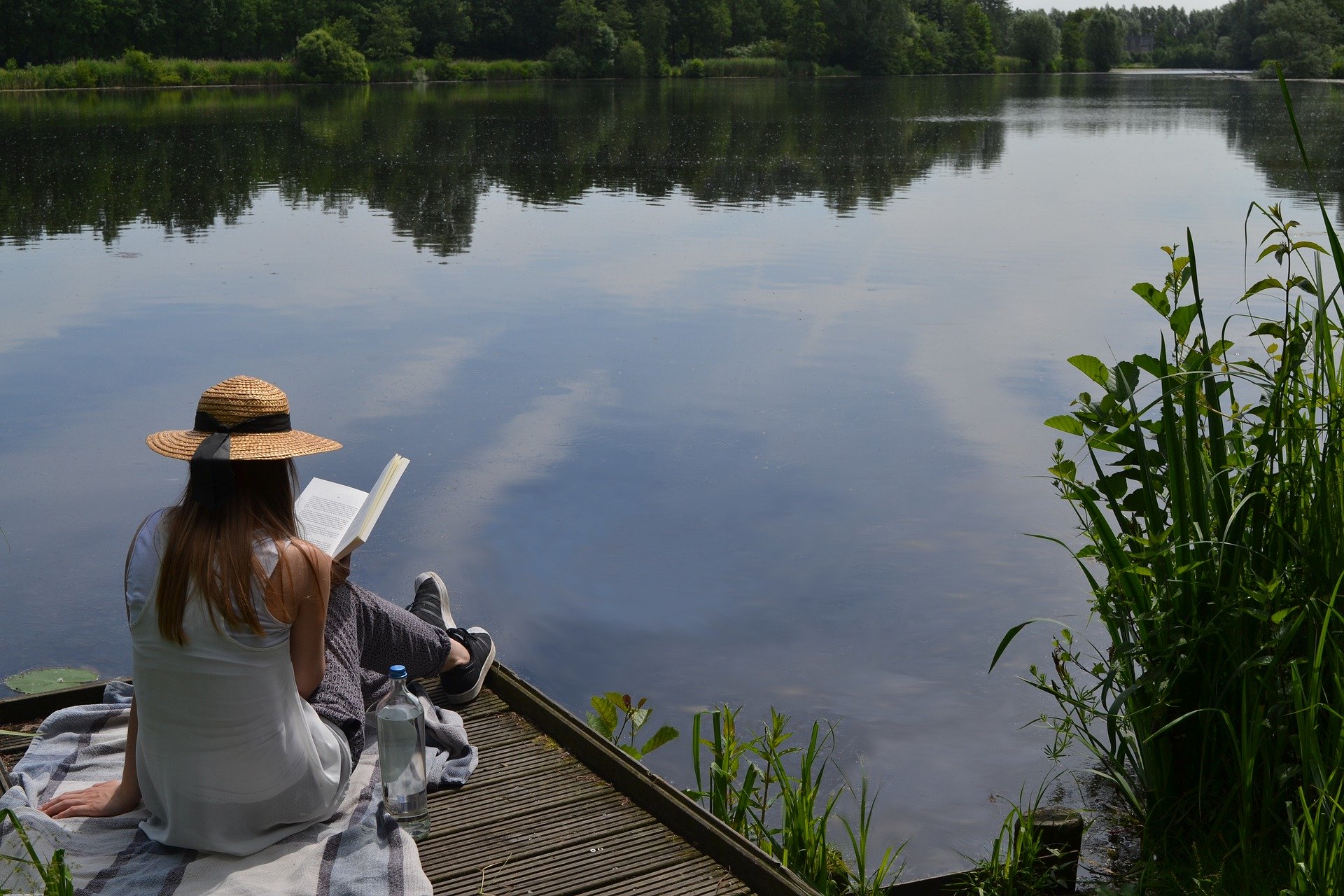 Going to a local Lake? Remember these safety tips:
(1) Check the weather.
Never go into the water during strong winds or storms.
(2) Never go alone.
Always swim with a friend, preferably in an area with a lifeguard when possible.
(2) Choose swimming and boating areas carefully.
Swim in low water conditions in lakes where you can see any drop-offs or dangerous areas.
(3) Watch children carefully.
If you aren't in the water with the kids, you should be watching them closely. Don't let yourself get distracted by phones or friends while your kids are in or near the water.
(4) Wear a life jacket.
If you aren't a strong swimmer, wear a life jacket. Inflatable rafts and toys are not substitutes for life jackets.