My daughter has been asking us to allow her to take piano lessons for over a year. I was excited that she was showing interest in music but stressed about trying to figure out how to make it happen. Between COVID restricting our ability to do things outside of the house, and navigating work and school for multiple children, I just couldn't figure out how to get her the lessons she wanted. We looked at a number of options and finally found StrumClub.
StrumClub asked us a couple of questions about her skill level and schedule, then set my daughter up with her teacher, Taylor. We received an email with a Zoom link to our personal lesson and we were ready to go.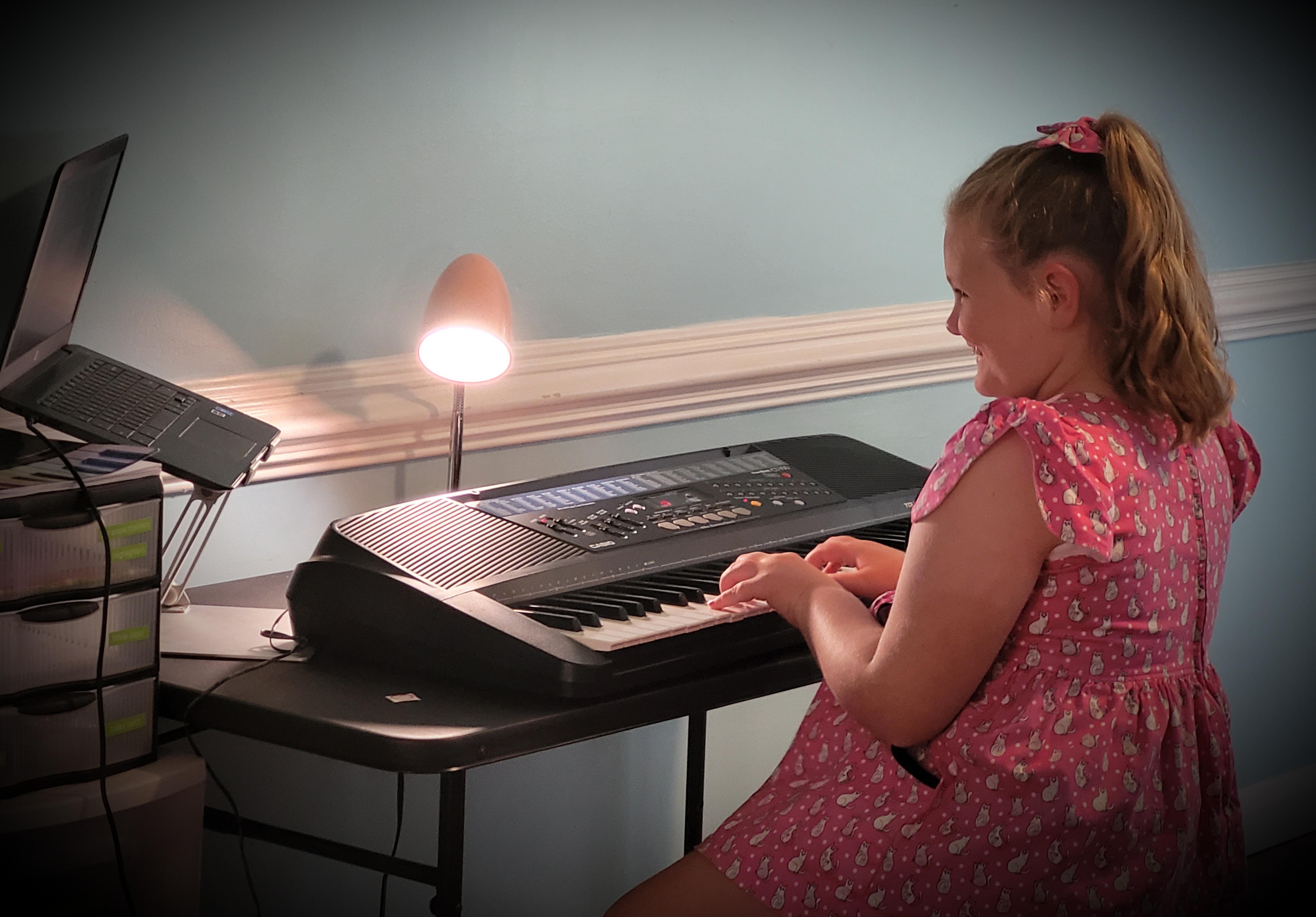 Taylor started the lessons off by asking my daughter about her goals for piano, explained the basics, and had her begin playing in a matter of minutes. Taylor is able to watch and listen just like she was sitting in our dining room with us. She was able to make corrections, suggestions and give instructions easily. Taylor's positive attitude was a great encouragement for my daughter to want to practice during the week between lessons and impress her in the upcoming weeks.
Here's a sneak peek at her practicing week 3:
From a mom's perspective, this is great! I don't have to worry about packing kids up in the car and driving to lessons or entertaining the other kids for a half-hour while we wait. Instead, I can focus on making dinner, helping other kids with homework, or doing laundry while my daughter gets affordable, top-notch music instruction in the comfort of our home. In addition to piano, StrumClub offers lessons for guitar, voice, drums, and ukulele, plus an introductory music and movement program for ages 3-5 called Noteplay. I already have another child hinting at guitar lessons. With such a great piano experience, I'm likely to give in and let him give it a go!
I received complimentary lessons in exchange for my honest review.