I sat down with Shyra Stifler, Certified Les Mills Fitness Instructor - TONE and CXWORX, to get some answers about the best way to work out in the new year!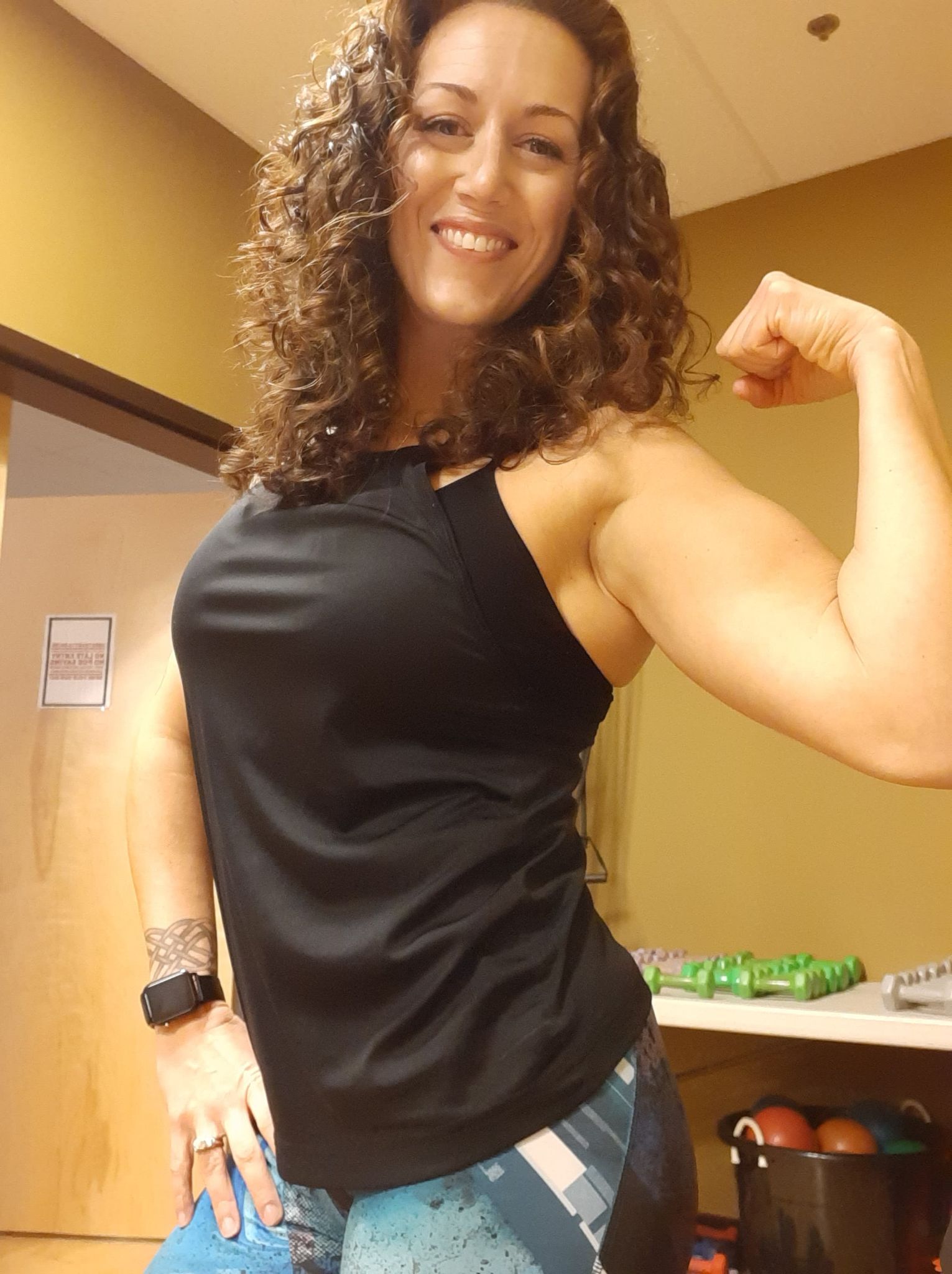 Shyra, thanks so much for agreeing to chat with me about health and fitness for the new year. A lot of people use January as a new starting point for their health and fitness goals, but many people - myself included - tend to jump in quickly, get overwhelmed and quit. I'm hoping that you can shed some light on ways that we can ease in to a routine that works and that we can stick to. So...
Q: What's the best way to get started?
A: Start slow. The 1st 2 weeks is usually the hardest. You will be sore and that makes it hard for people to return and continue because they think it will make it worse. continuing to workout will actually loosen up the tight muscles.
Q: How much time do I need to spend on exercise?
A: Start with at least 30 mins. When it becomes easier, you can increase duration and intensity.
Q: Do I need to exercise 7 days a week or can I start off with every other day?
A: Exercising 7 days a week is not necessary. I typically do 4-5, it just depends on what I can fit in each week. I think every other day, is a great idea.
Q: What if I don't have exercise equipment at home?
A: Your own body weight is a great resource rather than equipment. You can even get creative with lifting cans and other things around the house.
Q: What are the benefits of exercise?
A: Healthy heart and lungs and a boost in mood and energy are just a few important things.
Q: How can I be safe while getting started with my fitness routine?
A: Always warm up for 5-10mins. Drink plenty of water to avoid dehydration and listen to your body. As you begin, use no weights or lighter weights to work on form and technique.
Q: It's been a while so I'm a little rusty on which exercises I should be doing and how to do them correctly. Is there a source you recommend to get ideas so I can plan my workout in advance?
A: YouTube is a great resource. They have tons of video for each exercise, how to execute it and how to have good form. Pinterest is great for routines too for each muscle group.
Q: Do I need to do Cardio daily or should I alternate lifting or toning or something else?
A: Cardio....ahhhh, we have a love hate relationship. <laughing> Do I do it? yes. Do I do it every day or every other? nope.
I try to find way to add cardio that makes it fun for me. I love walks, walks alone or walks with my dog. Good source of cardio for your lungs and heart. I also like to do HIIT (high intensity interval training) you take 3-4 exercises and you do as many reps as you can within 30secs-1min and then rest for 30 seconds and repeat.
Q: I would like to walk outside, but it's so cold. What is the best clothing combination to wear so I stay warm but don't get overheated?
A: Layers, layers, layers. to keep you warm and dry. Protect your head, hands and feet.
Q: What are your tips/tricks to stay consistent?
A: For me, I like to write out my workouts the day before so I go in prepared. I treat it like an appointment. I put it on your calendar and don't make excuses.
Q: Is there a way to include my kids in my workouts?
A: YES! kids love to workout with their parents. Let them do the exercises with their body weight. Kids make great weights as well! My kids get a kick out of me putting them on my shoulders when I do squats.
Q: I have to be honest, I hate to exercise. How can I stay motivated to work out alone at home?
A: You hate exercise? I think you haven't found which exercises you love, yet. Once you find it, you'll be hooked and wont be able to stop!
Again, write it down in the calendar/schedule. Block off a time. Dedicate a space for it. No excuses.
Q: I like to eat, how can I slowly alter my diet without having to make drastic changes that I won't stick with?
A: Talking about diets is such a sensitive subject. There is no wrong or right way, you need to find what works for you. Maybe its limiting something to once a week instead of having it everyday. You can eat anything you'd like but practice portion control. I don't believe in restricting something because it makes it seem like a punishment. After all, what's the point of exercising if you can't enjoy the foods you love? Be kind to yourself and know that it's ok to get off track. Tomorrow is a new day to start over.
Looking for an outdoor trail to walk or ride in Fredericksburg, Spotsylvania or Stafford? Check out our Local Parks Guide - it lists the amenities each park has so you can find the space that's right for you.