Good morning!
Can you believe Christmas is a week from tomorrow?!?! My family has enjoyed riding around looking at Christmas lights. We put together a list of some lights you should check out, plus a list of neighborhoods that have lots of lights in case you want to take a short trip through one area. Find the Holiday Lights Tour Guide Here.
🎁 If you haven't finished up your shopping, check out these great local businesses for all of your gifting needs!
🌟 Did you know that on December 21 the plants will align to create a "Christmas Star effect" ? Learn about that here.
ℹ️ Do you or someone you know need a helping hand this holiday season? Find local resources here for food, shelter, clothing, prescriptions and more.
💘Is your family looking for ways to help others this holiday season? Check out our Local Holiday Giving Guide.
🔥 With so many people being at home more often, it's important to remember to check home safety. A friend of mine recently lost a friend and her family to an electrical fire, so take precautions and be sure you're prepared if there was a fire in your home. Check your electrical plugs/connections, be sure everyone knows where the extinguisher is in your kitchen and review your fire escape plan with your family. If you need a plan, you can find one here.
☠️ You should also know the signs of CO poisoning - which can mimic a cold or flu - get those details here.
↪️ With the holidays comes lots of fun - You can find a list of Parades, Santa Sightings, Light Shows, Local Holiday Lights Tour & More in our Winter & Holiday Guide.
Here are some other things you might like:
| | |
| --- | --- |
| | We are looking for Junior Reporters! Do you have a child who likes to write? Maybe is in to a little graphic design? Loves to do crafts and can make a demo? This is a great way for kids to get volunteer hours, learn new skills and add publications to their resume! To get more information about being a Junior Report includes and/or to apply, click here. |


Our 15 Days of Giveaways has come to a close. You can find a list of the winners below.
Look for more great giveaways in 2021!
Be sure to check out the Sponsor's websites and support our Fredericksburg, Spotsylvania and Stafford small businesses this holiday season!

LOOKING FOR FAMILY FUN? You've found it!

Wishing you a happy, healthy week full of family fun!

Follow us on FACEBOOK, TWITTER, INSTAGRAM AND PINTEREST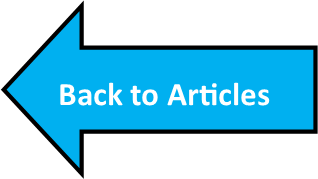 Plus be sure to follow us on Facebook for up to date info and contests!