The Grand Caverns are located in Grottoes, VA (about 15 miles from Harrisonburg).
When you arrive you can visit the Gift Shop to purchase tickets for a guided tour of the caverns. (Note that currently reservations are required for cavern tours as COVID limits the number of people per tour. Simply call ahead to make your reservation, or book online, and enter the gift shop upon arrive for your tickets. Adventure tours are currently not running). The gift shop also has souvenirs such as shirts, photos, rocks, etc. In front of the gift shop you can find a small "mining spot" where you can "mine" for gems in bags of dirt purchased from the gift shop.
The tour was very interesting. They explained how everything was formed, gave some history of the area, told about how they were discovered and happily answered questions.
Because the caverns are located inside a park, you also have access to multiple shelters with picnic tables, a playground, walking and biking trails and public restrooms. They also have a seasonal outdoor pool and mini golf available.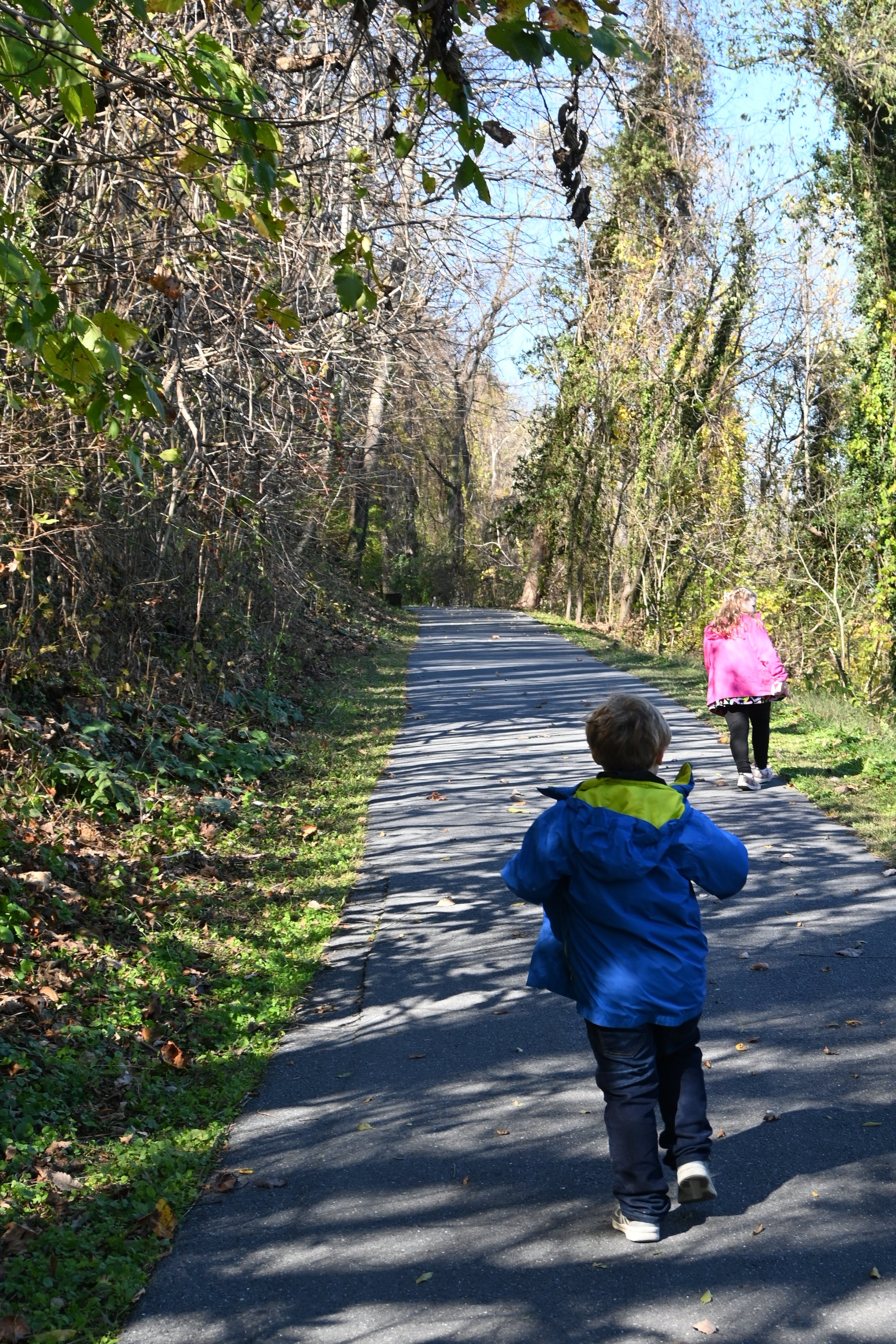 Things for parents to note:
The caverns contain a number of steps to walk up and down during the tour. While there are small handrails, it could difficult to carry children up/down the uneven steps. If you are going with small children, be prepared to take the steps slowly. At times the steps are wet/slippery, appropriate footwear should be worn.
You are unable to take strollers into the caverns as there are so many steps and tight spaces to navigate.
There are times that the caverns are dark (and a point during the tour where they turn off the lights and show you what it would like to explore with only a candle). The child touring with us was terrified of the "dark cave" about 1/2 way through the tour and screamed/begged to leave.
I feel like 5 and up is a fun age to start these tours. Our youngest did a good job of navigating steps with the handrail, not touching things, and not being afraid of the dark.