Popcorn on your pizza? Pete and the Gang are puzzled! But maybe popcorn pizza is Groovy?!?
Pete the Cat and the Perfect Pizza Party is an exciting new book from James and Kimberly Dean. They combine everyone's favorite food – Pizza – with lots of "P" toppings! Pete's friends don't want just a Pepperoni Pizza Party! They take turns picking out pizza toppings and boy do they come up with some crazy ideas! Pistachios? Pickles? Papaya? Once they pick out those perfect toppings - will they like it?
This colorfully illustrated book combines fun alliteration with lessons in friendship, cooperation and trying new things! Be sure to grab your copy of Pete the Cat's Perfect Pizza Party – available in stores now!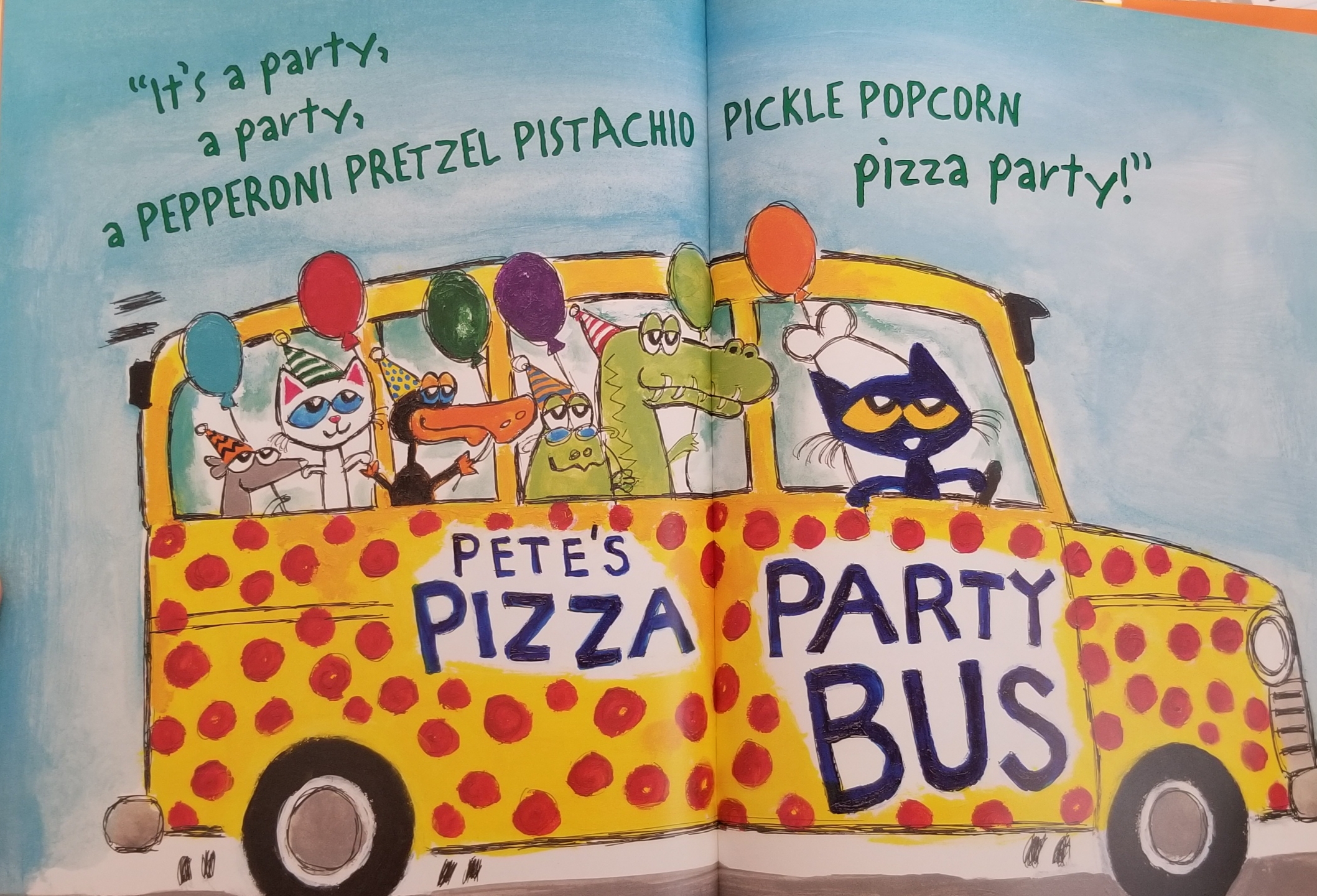 COPYRIGHT © HARPERCOLLINS PUBLISHERS. ALL RIGHTS RESERVED.

A big Thank You to everyone who joined us for our Pete the Cat Perfect Pizza Party at Malawi's! We had a wonderful time reading, eating pizza and making paper plate pizzas!
Create some at home Family Fun and pair Pete the Cat's Perfect Pizza Party with a make-your-own-pizza! Here is an easy "no rise" crust that you and your kids can make together! The crust mixture does need to sit for about 8-10 minutes during prep, so we suggest you start it, read the book, and then finish the crust. While the pizza is baking, you can make your own paper plate pizza! Click here for pictures and directions.