September is Pediatric Cancer Awareness Month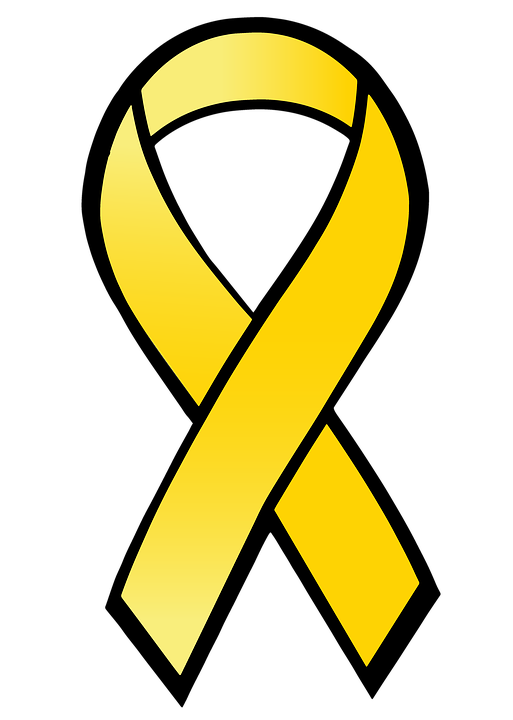 Learn about the Forever Moriah Foundation and Enter to win the book "The Sister I Never Met."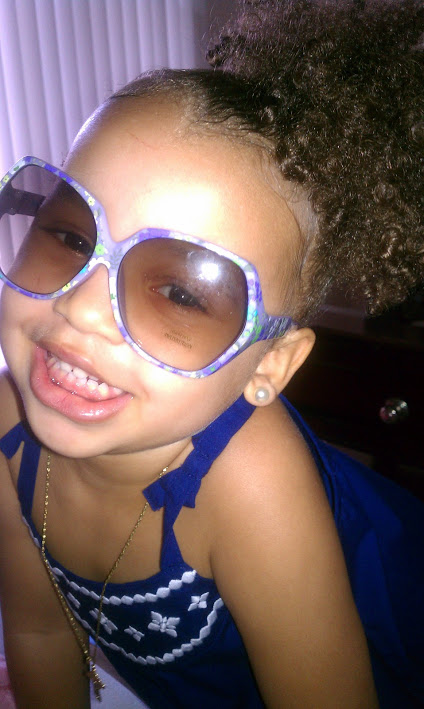 In the photo, Moriah is grinning up at the camera, her brown eyes and round cheeks covered by a pair of oversize purple sunglasses.
She looks like a healthy, happy 2-year-old.
Later that day, she was diagnosed with diffuse intrinsic pontine glioma, or DIPG, an inoperable tumor on her brain stem. The diagnosis of cancer was stunning. Even worse was the prognosis—Moriah was given a 10 percent chance of living out the year.
The only treatment was radiation, which could possibly shrink the tumor and alleviate some of the symptoms. Moriah underwent 30 radiation treatments in five weeks, and because she was only 2, she had to be put to sleep for all of them. It was very traumatic for her, so her mother, Sharday Richardson promised her daughter she would throw her the biggest party her little mind could imagine when she completed treatments.
When the month was over, Moriah got her own personal carnival, complete with moon bounces, a merry-go-round, a cotton candy machine, a popcorn machine and carnival games. Surrounded by family and friends, there was so much love for her at her event. It was unfortunately the last thing Moriah was able to really enjoy before her condition worsened. Moriah passed away in September of 2013, two weeks before her fifth birthday. Her mother vowed my daughter's death would not be in vain.
In 2016, Sharday began Uniquely Yours Events, a children's event planning company based out of Fredericksburg, Virginia. Through Uniquely Yours Events, she has been able to host many special events such as "Breakfast with Santa and Paw Patrol", her annual "Remember Me Always" Daddy/Daughter – Mommy/Son Valentines Dance. All proceeds from her events were donated to various pediatric cancer organizations that personally helped her family in their time of need.
Sharday, however, wanted to do more. In 2018, she decided to launch the Forever Moriah Foundation, a 501(c)(3) nonprofit organization. At the Forever Moriah Foundation, she believes that hope is an integral part of a patient's ability to be physically healthy.
Raising a child who is sick impacts the whole family. Through the Forever Moriah Foundation, Sharday is dedicated to providing hope and healing to the family as a whole through their unique and uplifting programs. The main program of their organization is their "Making Memories" Celebratory and Birthday Event Wishes. Through this program they host celebrations events and birthday parties for children who are terminally and/or critically ill between the ages of 1 and 16 years of age. The Forever Moriah Foundation also host events for sibling of sick and deceased children, and also through their "Helping Hands" program, they provide financial assistance to families struggling to pay for their child's medical care.
In addition to the foundation, Sharday also published her first children's book "The Sister I Never Met." The book is about a boy named Jo-Jo who tells his class during show-and-tell about his older sister which he has never actually met. After Moriah passed, Sharday went on to have two more children, her son Josiah who is now 3, and her daughter Faith who is now 2. While Josiah and Faith are able to identify who Moriah is, Sharday feels there are really no platforms to help parents talk to younger children about the death of a sibling.
"One day, I'm going to have to explain it more, so I wrote this book to help, not only to help me personally but to be a platform for other families as well." The book is now available for purchase and all of the proceeds will go to the Forever Moriah Foundation.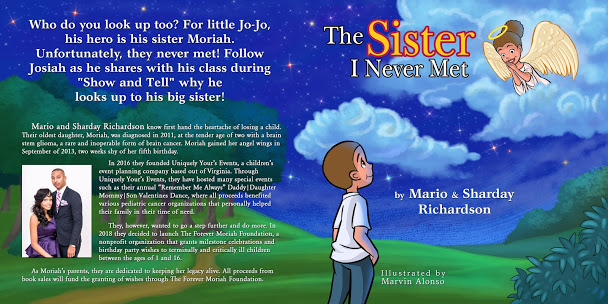 Enter HERE to win your own copy of "The Sister I Never Met", generously donated by Sharday Richardson